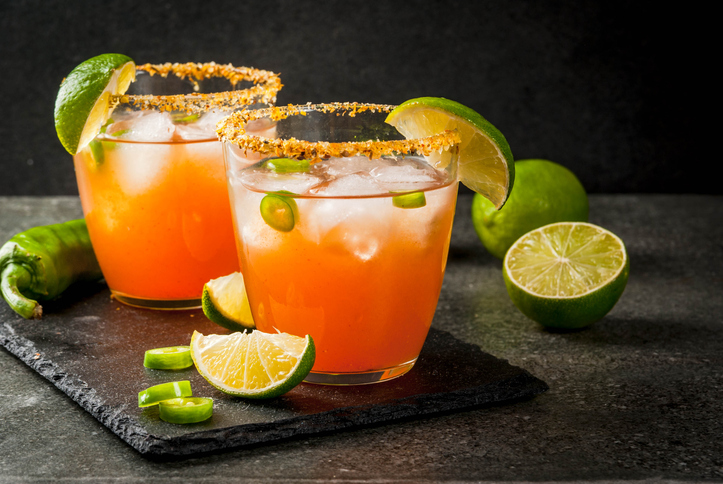 San Antonio stands on its own as an ever-evolving diverse city, particularly when it comes to eating and drinking. San Antonio's culturally rich options are the stuff of dreams never to be, except for a true citizen of the Alamo City.
1. PUFFY TACOS
Anyone who has ever had a puffy taco in San Antonio Ray's Drive Inn in the original knows what a joy this specialty is. Fried corn meal that puffs up as it hits the oil is then filled with cumin picadillo or shredded chicken with iceberg lettuce, chopped tomato, shredded cheese, and guacamole. The result is a deliciously messy taco that should be more available than it is in San Antonio.
2. CHIFA
Botika located at the Pearl Brewery in SA combines "Chifa" (Chinese-Peruvian) and "Nikkei" (Japanese-Peruvian) into one amazing concept. Diners can expect a sushi-ceviche bar and a variety of cocktails that include rums, piscos, and cachaças. We all know New American cuisine is re-writing culinary rules and San Antonio provides.
3. JUST LIKE IN THE REVOLUTION

Restaurant Gwendolyn, helmed by chef Michael Sohocki, is serious about using local ingredients, being 100% sustainable, AND using only cooking methods and equipment that were available pre-1850, when the Industrial Revolution hit. This means no blenders, mixers, choppers, ice cream machines, deep fryers, or anything else with a motor or a plug.
4. MICHELADAS
In San Antonio, they are referred to as a "bloody beer." Get to know the legit Michelada, a hangover-curing, the Bloody-Mary-like blend of tomato juice, lots of lime juice seasoned with anything from Worcestershire sauce, lemon juice, Tabasco, Valentina hot sauce, celery salt, Maggi seasoning, chili powder, and pepper. This savory mix served on ice and topped with a Dos Equis or Tecate can be found at any bar in San Antonio; each bartender has his or her own unique preparation. Of particular note are the Micheladas at The Friendly Spot, but we are open to trying more than one!
5. RASPAS
In San Antonio, raspas, or snow cones, are king. But local artist Ana Fernandez and her truck Chamoy City Limits have taken the traditional version further into a culinary delight. Adults and children line up for hours to get a piccadilly or mangonada — shaved ice topped with flavored syrups, pickled fruit, actual pickles, Chinese candy, or chamoy (a tropical fruit that tastes like pineapple and apples with cream)… all of the syrups are made in-house. While there are plenty of Mexican fruterias making raspas, and Casey's New Orleans Snowballs making their own syrups, we love the traditional mixing it up with the modern.
6. NOT JUST A CHEESEBURGER

A cheeseburger isn't a cheeseburger until it's become what people talk about for generations. Chris Madrid's is a San Antonio institution; there have been long lines out the door since 1977. Its signature burger, the Cheddar Cheezy, is not just any cheese burger. It's a burger for all generations of cheese lovers. Ramp up any burger by ordering it "macho". That's a half pound of burger that won't soon leave you hungry.
What are your local culinary gems? Let us know!