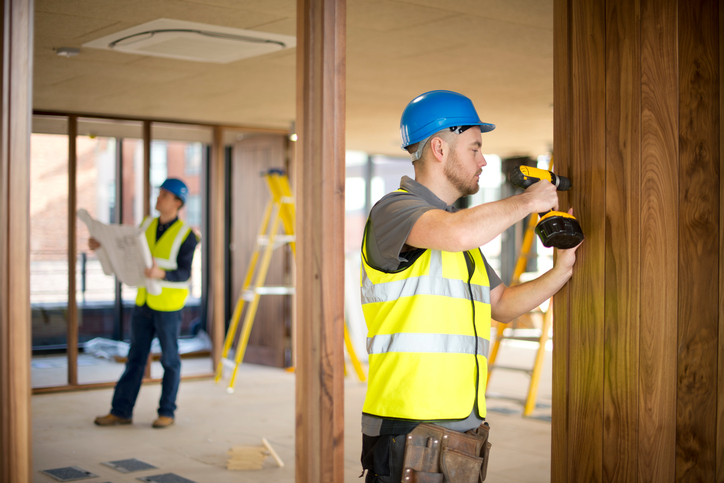 If you had to guess the home renovation projects that add the most value to a house, you've probably heard that a kitchen or bathroom remodel is the right way to go. And it's likely that "fiberglass attic insulation" wouldn't be anything that you would really want to do. But, as it turns out, that is the project with the greatest return on investment, according to home renovation experts. The estimated cost to install attic insulation is $1,268; meanwhile, that improvement adds an average of $1,482 to a home's value, for a whopping 117 percent return.
Cost vs. Value Ratio
If you're planning to upgrade your new home in San Antonio with an eye toward selling, consider each project's cost versus value ratio. For example, other valuable improvements include replacing the bottom third of siding with stone veneer (93 percent return), garage door replacement (92 percent return) and steel entry door replacement (91 percent return).
And, if you answered "kitchen remodel" to the question above, you are still in the ballpark of a good idea. Minor kitchen remodels have an 83 percent return ratio. You just need to be smart about the choices you make. Often times, there is no need to renovate expensively. For example, if you have good quality cabinets, just painting them and replacing pulls is almost like a full kitchen remodel. Be very strategic about how they spend money to update kitchens and bathrooms. Consult with a trusted realtor and ask lots of questions. You'll have a hard time recouping your renovation dollars if you don't choose styles and colors (think grays and neutrals) that appeal to the buyers in your market.
Quick Projects
Quick projects like installing a new front door is a great way to spend money for resale and return because it is relatively low-cost but make a big first, visual impression on buyers. Other popular first impressions that buyers are attracted to are well-appointed mudrooms, second-floor laundry, and master bathrooms with double sinks and roomy showers.
Don't put tens of thousands of dollars into the home renovations unless you know exactly what the outcome is going to be. Typically, you will not get that out in the sale of the home, however, if you are creating an addition because YOU want to use it, then it is worth it for you.