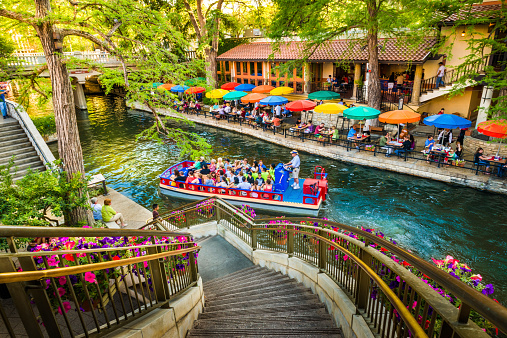 Are you relocating to San Antonio and wondering how will you love us? Let us count the ways! Just a short drive from our Monticello luxury homes you will find a world of culture and fun.
Here are some of the reasons we are devoted to the River City:
Outside is the Place to Be
Over 240 parks are maintained by the city government in San Antonio. Those parks are filled with pools, playgrounds, hiking trails, and athletic fields. There are also 136 miles of biking paths spread throughout the green space and side streets of our town. Your family is sure to love the San Antonio Missions National Historical Park, as well as the Friedrich Wilderness Park. Nature, history, and sunshine make for beautiful days.
Family Friendly
Thanks to the rich heritage and many families that call San Antonio home, there are so many annual events that go on that are just right for you. The San Antonio Stock Show & Rodeo is a Tejano tradition open to everyone. Also, "Celebrate San Antonio," is a New Year's festival with live music, fireworks, tons of food, and plenty of activities for the kids. And don't forget about "Fiesta!", the annual Spring celebration of the diverse heritage, culture, and spirit of San Antonio.
Access to the Hill Country
There is plenty in San Antonio to keep you busy, but when you want to slow down, having the Hill Country just up the road is something we like to boast about.  Stroll down small-town main street or shop antiques and tour a vineyard.  Play a game of washers while you admire the countryside. The Hill Country awaits when your spirit needs a little bit of quiet.   Paseo del Rio (or The River Walk) This pedestrian-only street along the San Antonio River lined with restaurants, hotels, and plenty of other distractions for an afternoon or evening stroll. While it's definitely a tourist destination, residents really do enjoy the river—and the many events that happen there during the year. Twinkle lights abound and margaritas flow amongst the history of Texas.
24 Hours of Tacos
Close to the River Walk is Market Square – a market with lively vendors selling all kinds of goodies that you won't be able to resist. The main attraction of the market is Mi Tierra, offering some of city's best Mexican food. Mi Tierra opened in 1941 with only three tables—today it's still run by the same family, but it has lots more seating and is open 24 hours a day. That's 24 hours of tacos, just in case there is a taco emergency.
Come explore this gorgeous location and contact us for more information.